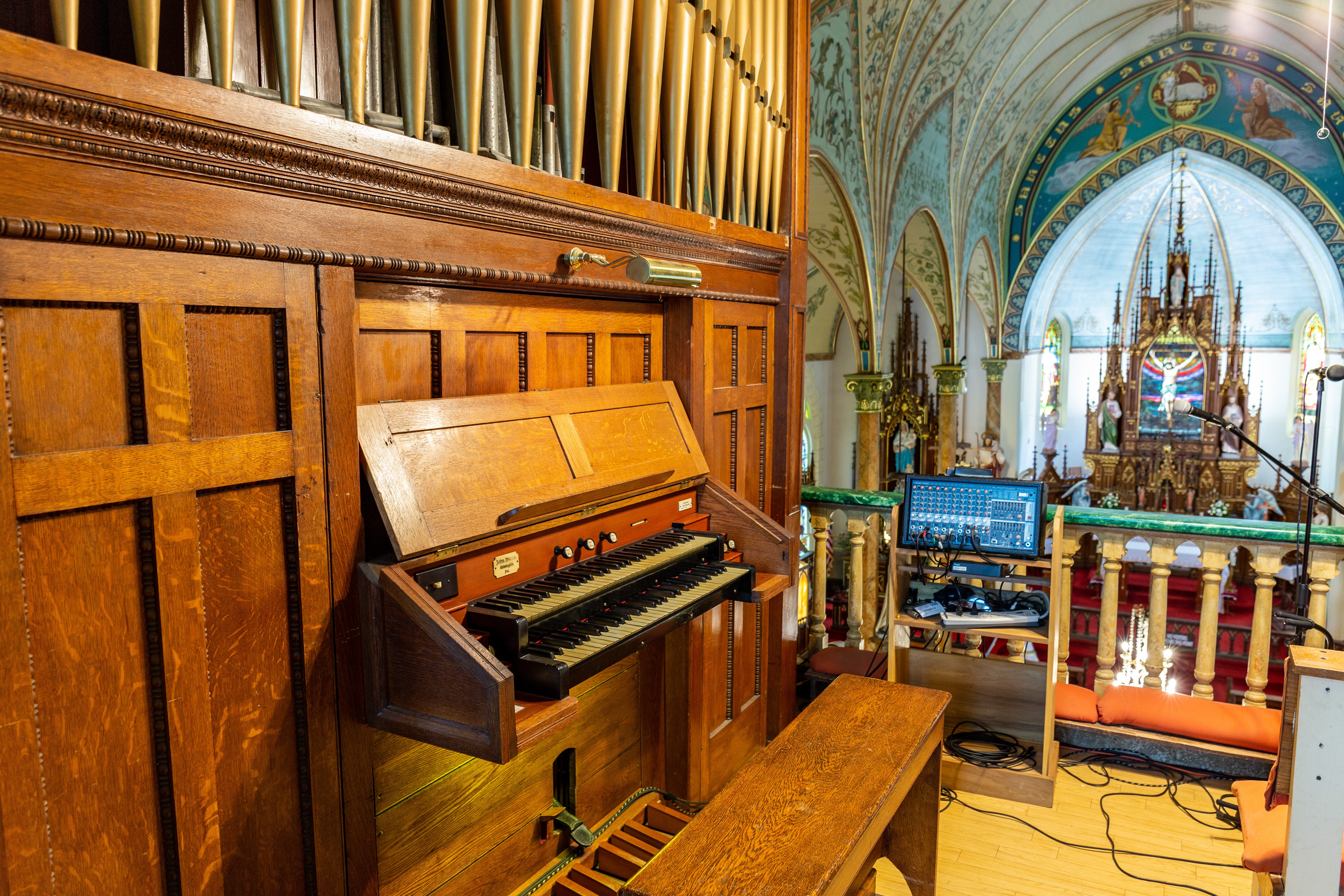 About the Organ
The choir loft is prominently graced by a beautiful and historic pipe organ. It was built by the Brown Organ Company of Wilmington, Delaware in 1908. This organ was originally installed in a church in Gainesville, Texas, but was moved to St. Mary's High Hill in 1935. An organ of similar vintage and age is located in the nearby church at Praha, Texas, but is no longer functional.
The High Hill instrument contains over 400 individual pipes and operates on pressurized air blowing through these pipes – there are no speakers or amplifiers. Electricity is only used to operate the bellows, which provides the compressed air, and lights for the organist sitting at the organ bench. Keys and stops are mechanically operated with a system of wooden components connected by leather straps and metal pins. When a key is pressed, these mechanisms allow air to flow into the select pipe valve, creating a sound unique to that stop. Couplers also allow combinations of stops and manuals to be played at once.
The instrument was significantly restored by Russell Franklin in 1986. A photo montage commemorating that restoration is hanging in the parish hall. Other minor repairs and maintenance have been conducted in the time since, as the parish continues to maintain this instrument in working condition; it is still in regular use today. In an era when the Church relies ever more heavily on electronic and modern instruments, this organ serves as a testament to the dedication of the High Hill parish community for preserving its rich history and traditions.
Organ Stop List





Great

8' Dulciana
8' Open Diapason
8' Melodia

Swell (enclosed)

8' Stopped Diapason
8' Violin Diapason
4' Violina

Pedal

Couplers (mechanical tracker action)

Great to Pedal
Swell to Pedal
Swell to Great
About the Choir

The choir is composed entirely of local volunteers who are members of the parish community and a few friends and family who visit for special occasions. Each week, these volunteers graciously give their talent and time for Saturday evening mass and other Holy Days (such as Christmas and Easter). We thank all of our choir members for their generosity and service!
The choir is always looking for more joyful voices and instruments to enhance the liturgy. If you are interested in joining, or know someone who could contribute, please approach any choir member after a service to discuss the possibilities, or contact us using the information below. No formal musical training is required – all are welcome!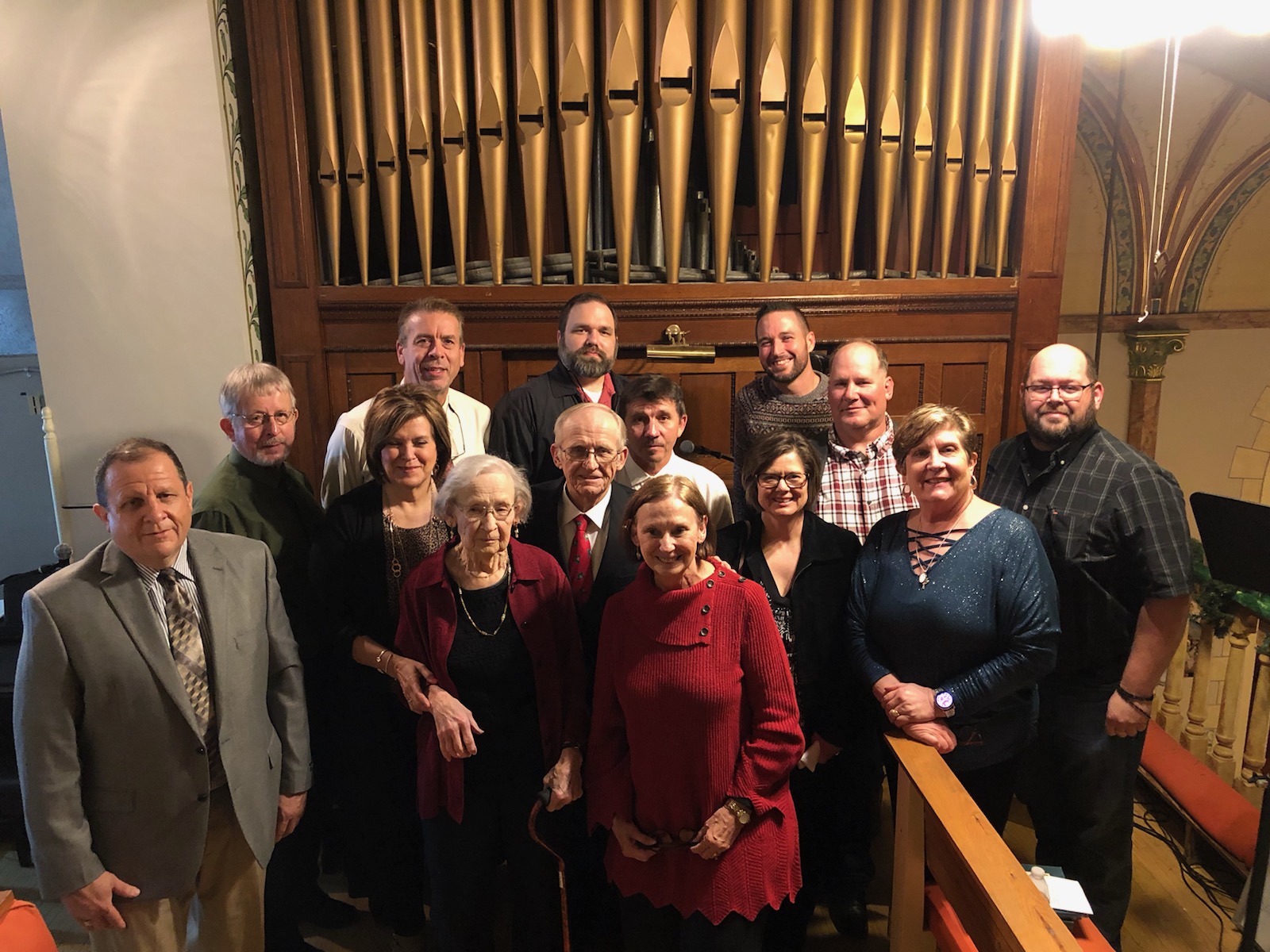 Music Ministry Contacts
Choir Coordinator
Denise Trojacek
(979) 561-6155

Organist
David Hollas
(832) 517-1583